Our focus is to help successful professionals, business owners & happy retirees who have a passion for a healthy & active lifestyle to be Financially Fit For Life,  Being Financially Fit means creating the life you want for you and your family & doing the things you enjoy doing for as long as you want to do them.
When it comes to our services, we offer our clients two choices: Basic and Advanced. For the Basic service, we can provide you with traditional financial planning services & and the appropriate products. Of course, you can get the Basic from many other advisors. However, the Advanced program we created—The Financially Fit For Life™ Program—takes everything to a much higher level and is only available from me, and my team.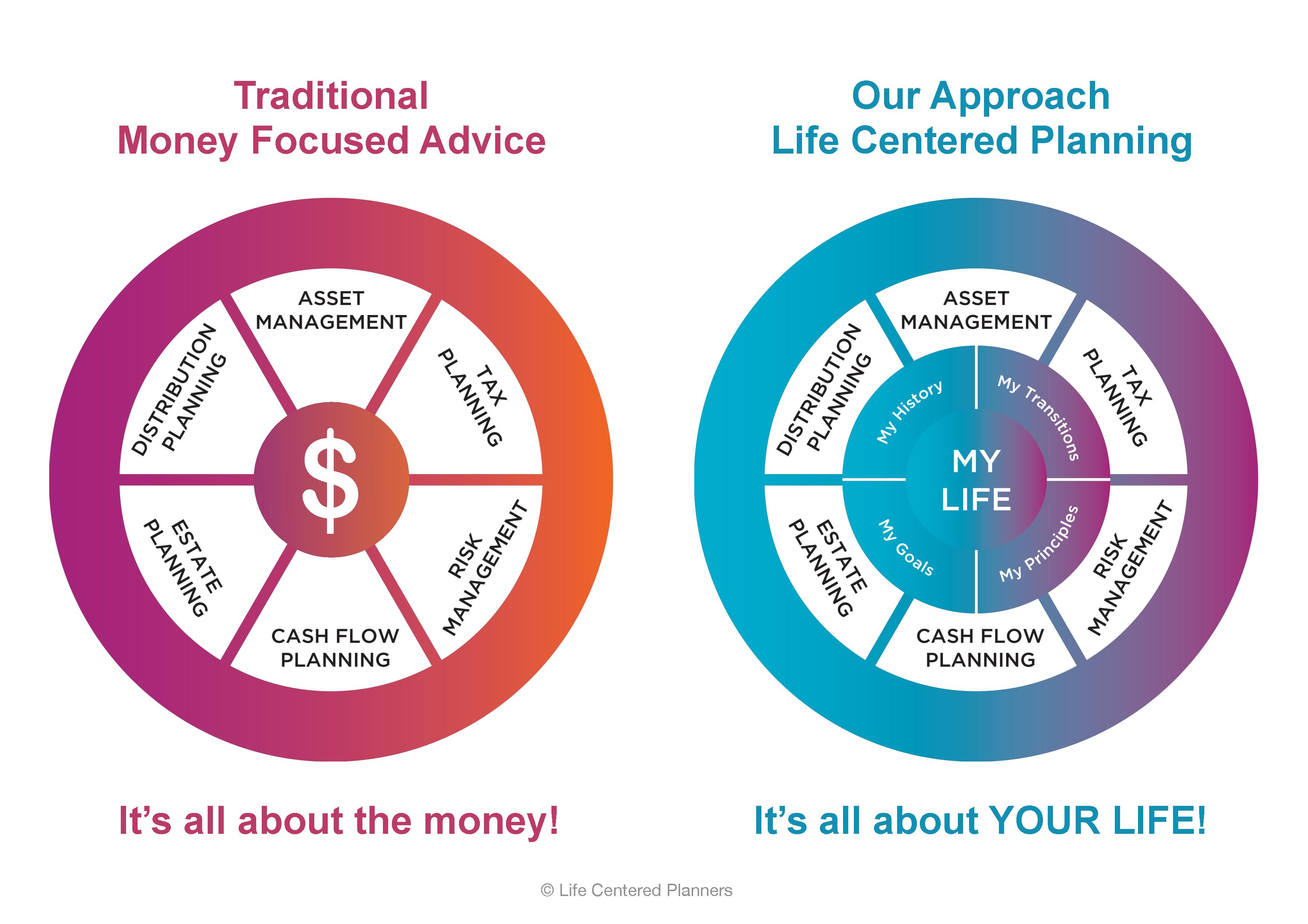 What is the value our clients say they get from working with us?
Personalized service & personal attention.
Very thorough, not rushed, not pressured.
Trust-based on competence & knowing you on a personal level.
Holistic approach; we liked your approach-it wasn't all about our money.
Your coaching philosophy-based on your background as an Ironman triathlete.
You put my best interest ahead of yours.
How our clients say we have helped them?
Cohesive strategy with a thoughtful & deliberate process.
Simplification.
Proactive nature.
We feel we have a plan (path). That makes us feel really good knowing where we stand.
You helped us see our future better. Gave us the confidence that we're moving in the right direction. You're keeping us on course.
Commitment to always working on ways to improve & provide better results.
Always communicate whether the news is good or bad.
Experience, wisdom & long-term focus. You taught us to ride out the ups and downs of financial markets. We took your advice and the markets rebounded.
Trusted Steward & Guide; you're keeping a close eye on us.
You helped me clearly understand what my options are-you didn't try to matter of fact make some investment recommendations, or tell me what to do.
You asked me what I wanted form my life-how did I see my future?
We realize our program & approach is not for everyone.
Our CORE Members:
They have a passion for a fit & active lifestyle.
Are successful people who are generosity-minded, family-oriented, and down to earth.
They are coachable, open to new ideas, and willing to take the time to plan.
They are also serious about working on their financial fitness.
Many of our top clients are uniquely skilled professionals & business owners.
If this description "fits", you might be a good candidate for this program.
Download Your Own Starter Kit Scorecard