I trust you had a great first week on your 52 week Accountability journey.
Before we dive into this week's challenges I want you to take a few moments to review your progress from last week.
It will be very helpful if you set aside 10 minutes each week-Sunday night is a great time to do it, or even first thing Monday morning to ask yourself the following questions:
What is the goal that I am committed to achieving over the next 52 weeks?  .
What did I say I was going to do this past week? 
What did I actually do? 
How do I feel about it? Briefly describe your victories or challenges from the past week. If you made progress, now is the time to give yourself a big pat on the back If you didn't make any progress, don't beat yourself up about it, but be honest in describing the Resistance that got in the way. Recommit to your goal, and move forward. FIDO (Forget it, drive on). 
Week 2 Challenge: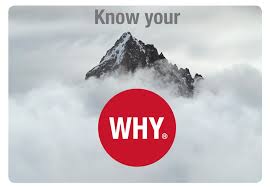 Creating a Burning Desire: The Power of WHY? List as many reasons as you can WHY achieving this particular goal is important to you. I challenge you to come up with at least 6 powerful reasons. The more powerful the WHY, the greater the likelihood that you will take consistent action toward your goal.\
48 Hour Action Step:What one action will you commit to taking within the next 48 hours that will move you one step closer to your goal? Take that Step.
 The Power of Persistence: Four Steps to Achieving any Goal
 1. DEFINITE GOAL: backed by a BURNING DESIRE:
2. DEFINITE PLAN expressed in CONTINOUS ACTION…starting NOW.
3. Mind closed against all Negative influences.
4. Encouragement of Supporters
Expect Success,
Keep Your Core Strong!
Mark Hudon, CFP™,  CCS™
 Financial Fitness Coach, Certified Cash Flow Specialist™